Temporary Roof Scaffolding
At some stage of building construction, there may be the need to cover the already erected part of the object with a temporary roofs.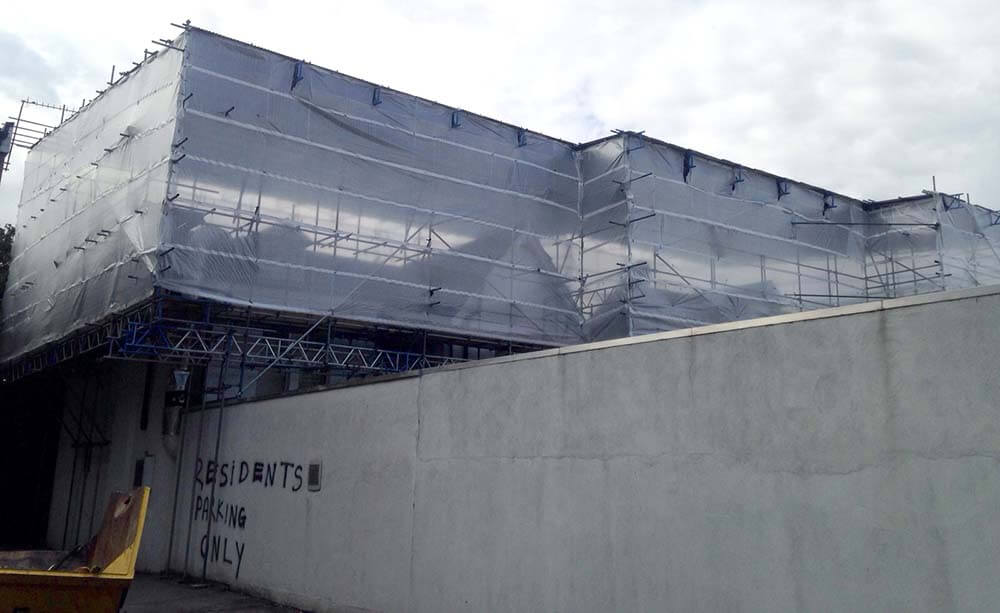 Order to prevent its interior from being affected by unfavorable weather conditions, especially if the construction process takes place during autumn or winter. You do not need to fret, however, as we have got you covered! Our portfolio of services incorporates a vast selection of temporary roof scaffolding installations that will surely turn out to be exceptionally efficient when it comes to covering your newly erected, modernized, or modified building!
While browsing it, you will find a myriad of various solutions, starting from cost-effective tilts, through sturdy wood-based constructions, up to steel and aluminum installations that will fulfill the needs of even most demanding investors and construction experts. We would also like to add that it is not a problem for us at all to create a custom offer for you basing on data provided on the nature of the construction you are currently renovating or erecting. Thanks to our vast experience and perennial operation on the market, we will easily find the best solution for you while at the same time doing our best not to drain your investment budget. Please remember that after ordering a temporary roof scaffolding, you will be free of any obligations concerning its assembly and removal – all of those matters will be professionally handled by our enthusiastic experts who will perform them within several hours. Your only responsibility will be to undertake the payment for the ordered item and supervise the progress of works.
We can ensure you that it will be exceptionally difficult for you to find a company offering such a wide scope of undertakings for such reasonable scaffolding price. Just compare the portfolio of other firms with our one and check for yourself that we stand out from the crowd quite noticeably. We are here to serve you, so do not hesitate and communicate with us in order to lay foundations for a long-lasting and fruitful cooperation!
Our professionals will be happy to share their experience and knowledge with you – you can be sure of that!